FINISH FUNNELS
Below is a simplified diagram of the finish funnels:
There will be 4 Trestle tables per funnel – these are shown in Blue below in the diagram
The Tables and the volunteers are separated from the runners by 2 rows of Barriers
We have 4 products that go onto these tables in this order from the left:
Medals
GoBites – snack
Water
Vitamin Well (Sponsor) Recovery drink
4. We will ensure that all the product is taken down from the stores and put on the tables in the correct order.
5. You will unpack and make sure that the product goes onto the tables. The GoBites contain nuts so please make the runners aware of this. There will be 2 Warning signs on each table as well.
6. The medals may be in plastic pouches if so please take them out and unwrap the ribbon so that the runner can place it around their neck. Place the pouches in a bin liner provided
7. Please keep your working area tidy as this means you will have less to do at the end of the event.
8. Both Races start at 10.00 am and after that, there won't be any time to prepare everything so you must do the majority of this from 8.00 am on each day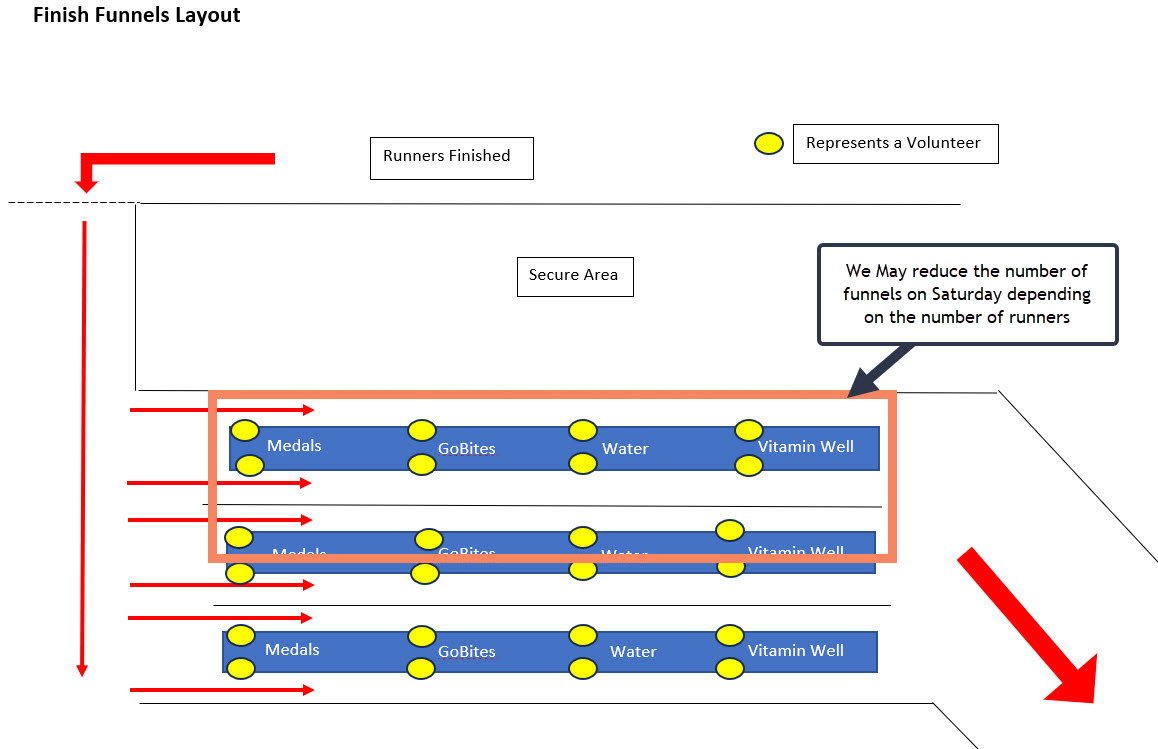 More Volunteer Information