The only Royal Park managed by The Crown Estate, was once part of a vast Norman hunting forest which was enclosed in the late thirteenth century. The antiquity of the landscape is enhanced by the scattering of great ancient oaks for which the Great Park and its forest are renowned.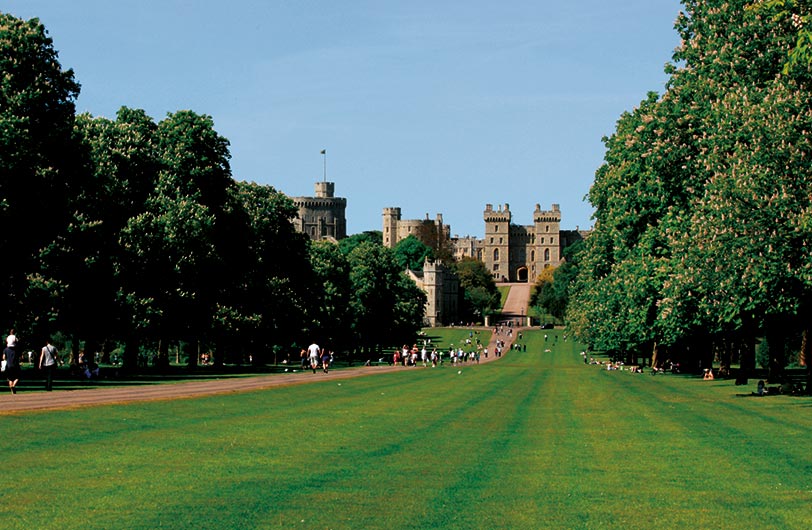 Prince Albert further developed the farming and forestry interests when Queen Victoria made him the Park Ranger. The second of the parks three equestrian statues depicts Prince Albert, and overlooks Smiths Lawn.
It was during Victoria's reign that a school was built educate children of park workers, a function it still partly serves to this day, although its roll-call now extends beyond the park boundaries.
A further social development in the twentieth century was the building of a village to house estate workers, complete with Post Office and General Store.
The present herd of red deer was established in 1979 by the current Park Ranger, HRH The Duke of Edinburgh, and the 600 strong herd are direct descendents of 40 hinds and two stags introduced from the Balmoral Estate.
In 2002, to mark the Golden Jubilee a third equestrian statue, of Her Majesty Queen Elizabeth II on horseback, was commissioned by The Crown Estate Commissioners, and now sits at the southern end of Queen Anne's ride.